So one of my resolutions for this year was to go to the cinema more often, in particular to try to watch more good films after the disappointment that was last year (Although quite fitting for the quality of movies to represent the quality of the year itself). So with March over and us now a quarter of the way through the year (yes really), I figured it would be a good time to look back at the cinematic highlights of the year and look ahead to what is shaping up to be a pretty fine cinematic year.
The start of the year brought us awards season, with all the big awards contenders mostly coming out in the UK after they'd been nominated for the same awards 5 times over. I very much entered January with the belief that Arrival was the deserved best film winner and I still hold on to that belief. That being said, there were some really strong contenders, with Moonlight being a true masterclass in storytelling and acting, La La Land bringing a new and vibrant energy to the cinema, and Lion being one of the most beautiful films I've ever seen and making me weep for the last half hour. Speaking of weeping, who knew an X-Men film would make me cry?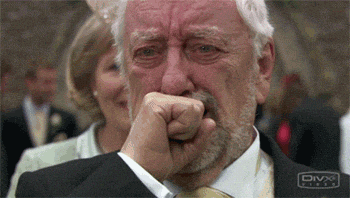 Huge Jacked-Man stars as a once great man, now a shadow of his former self, having to care for an elderly father figure suffering from a degenerative brain disorder, whilst also having to become a father figure himself, for a socially outcast young girl, who is prone to fits of rage and struggles controlling her emotions. Oh and it also happens to be an X-Men film. This film just blew me away, not in terms of "comic book" spectacle, but just in how utterly amazing it was. This is an awards contender, not a fun comic book movie. When we heard this was going to be an R rated film, we all thought it was just a gimmick for some naughty words and a bit of blood, but my God it is SO much more than that. A true gem and a really nice surprise. None of us thought it would end up being that good. In terms of other nice surprises this year, I was not expecting to enjoy Kong: Skull Island as much as I did. Now, does this film have a pretty uninspired script? Yes. Does it feature an abundance of cheesy one liners? Yes. Does it feature a mixture of over the top caricatures and bland pieces of cardboard acting as characters? Oh absolutely! Was it boring? 100% no way in hell. All the flaws and faults of this film somehow worked in its favour for me, as this was the most fun I've had in a cinema all year. I'm pretty sure the reason cinemas were made were for giant 100 foot Ape's beating the shit out of Monster's and helicopters. God I loved this film, it killed my inner critic and resurrected my inner child. Watch it on the biggest screen, with the loudest speakers, and with the deepest and sugariest popcorn bucket!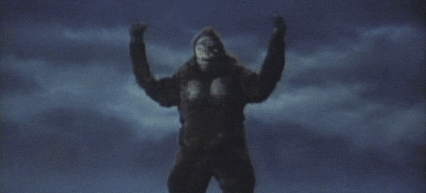 This year so far has been a year of firsts, the first time I've seen more than 2 Best Picture nominees, the first time I went to the cinema on my own, and the first time I've been to the Showcase De Lux cinema and now I never want to go to another cinema. Reclining seats, feet rests, amazing food, the best sound system in a cinema and I have now moved in. I have sold my house (It may have been a rental, but sssshh don't tell the landlord), and I have made the cinema my home. I now live off of popcorn and nachos and my eyes are square, and I am deaf in one ear from the intense sound system. But who cares, this is truly the life!
Despite my cinema going experiences having improved from last year, there are some films I've missed out on, Some of them are still out, like the horror Get Out are still out and hopefully I'll be able to squeeze in a viewing, whilst other films like Toni Erdmann and Elle have that tarn trope of not being in the English language, and most cinemas still tend to follow the incorrect assumption that movie goers can't be bothered to read subtitles. Oh well, guess I can just wait for the pointless English language remakes, coz we too stoopid to read words dat come up on da shiny screen…. Eugh, seriously Hollywood, we can read subtitles!
Of the films I did see, there have been some real cinematic treats, and there's still a load more to come. This month itself has already seen the release of films like Free Fire, Aftermath, Ghost in the Shell, Smurfs: The Lost Village and Raw (Although it's another foreign film so chances of seeing it are slim), with more well on the way.
In the meantime I have been keeping tabs on all my cinematic endeavours and compiled a list of my Top 5 films of the year so far.  (Note that my choices are based on films that came out in 2017, in the UK.)
Lion
Logan
Moonlight
Manchester by the Sea
La La Land
Yes you are seeing Logan above this years Best Picture Winner, I truly believe it is that good. However Lion rightly takes pride and place atop my list. Let me tell you, it's going to take a lot for me to even consider another film that could come close to knocking it from its perch.
Unless of course, it happens to have the words Star and Wars in the title. Who am I kidding?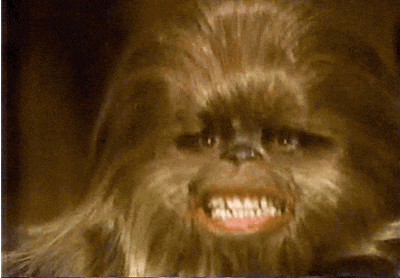 Dave
Check back in June, for Part 2 of my Cinematic Life 2017