No one does Pantomime, quite like us Brits.
When Christmas rolls around, you can guarantee that every theatre within a one mile radius will be putting on their annual Pantomime. We have made this form of theatre as much of a Christmas tradition as presents, mince pies, and your Drunk Uncle passed out under the tree.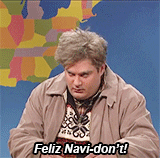 Every Christmas holidays, when I was a kid, I would either be treated by my parents of Grandparents to see one, if not more, of the local panto offerings. However as the years went on, I found myself opting out of these trips more and more as I began to "grow up" (Yeah, I don't know what that is either). However, whilst kidulthood may slowly evolve into adulthood (yup, not sure about that one either), our love for the classic Christmas Pantomime never goes away.
It has stayed with me and was awakened three years ago, when a group of friends invited me out one night to see one in Winchester. However this one wasn't your normal Panto. We didn't go o the local Theatre Royal, to see soap stars in fairytale roles, or spend an extortanent amount on tickets,  or watch  X-Factor rejects to read their lines from clipboards. Instead we went to a small Community Centre at the edge of Winchester, for a Panto written and directed by a man called David Simpkin.
Every year, David offers up a classic Panto, with all the trimmings that you have come to expect and love. A classic fairytale/story, retold with modern sensibilities? Check! Audience interaction? Check. Classic and Modern songs being shoehorned into the story? Check. A mixture of The Good, The Bad & The Ugly of Puns? Check! They have everything you would expect to have, minus the budget of the "professional" shows you get at your local theatre. And yet, I find myself drawn to these smaller Panto's more.i get more enjoyment out of these, than I likely would your average panto.
One of the reasons has to do with the venue. Panto's are well known for their audience interaction (Oh no they're not, Oh yes they are!). However in a giant theatre, despite your favourite Pop/Soap stars breaking the fourth wall – they shout into the audience, and you shout back – there is still that clear divide between actor and performer that has always been established in a theatre. With David's Pantos you don't get that. With the venue being quite small, there is less of a divide. The barrier between cast and audience disappears, meaning the cast don't so much break the fourth wall, as they do Smash through it instead. This means that you, the audience, suddenly feel more like you are a part of the show. It's also helped by the fact that if you live in/near to Winchester you are likely to know about 75% of the people on stage.
That's the other reason I love these Pantos more than you average one, there is a real sense of community in these shows. Every year David Simpkin writes/directs a panto, which brings together a range of people from around the area. Actors, performers, of different ages, skill and calibre, but all of them bring an equal level of fun and entertainment value to the show. It's something about the fact that all these people have given up their time, to come together and provide us with a night of entertainment, that makes these Panto's seem more worthwhile. Considering I know most of the people on stage, I would rather see a Panto with my friends in, than one with Kat and Alfie from Eastenders. I ended up taking my Autistic Sister to the opening night of Peter Pan, last week. Both of us had a whale of a time, thanks in most to the kindness and hospitality of the staff involved, but also the fact the cast were warm and welcoming, as they are to all audience members, when they come out to interact with them during the interval and the end of the show. For me, that's a neat touch that once again aids to bridge the gap between audience and cast, that most theatres try to widen. It was an additional treat for my sister, to meet such a fun mi of cool and colourful characters.
I want to say thank you again to David, and the cast and crew for their warmth and hospitality, and for helping give my sister and I a Panto experience that rests high up their with the ones we had when we were young. No doubt we will be first in line for our tickets next year, for whatever show David has conjured up for us. I hope there are more Panto's like David Simpkin's. Yes they're cheesy,yes they are beyond corny, but what more do you expect? It's all part of the fun, and these shows are never short of fun. If you live in the Winchester area, I implore you to go along and support these shows, bring your friends, bring your family, and no doubt they will love it. If you don't live in the Winchester proximity, then look around your community. There must be other Am-Dram Pantos out there, and I really and truly hope too, that there are people in your local community like David Simpkin; who bring others together, both on-stage and in the audience, for a night of laughter, fun, entertainment and unity.
Isn't that what Christmas is about, after all?
Dave